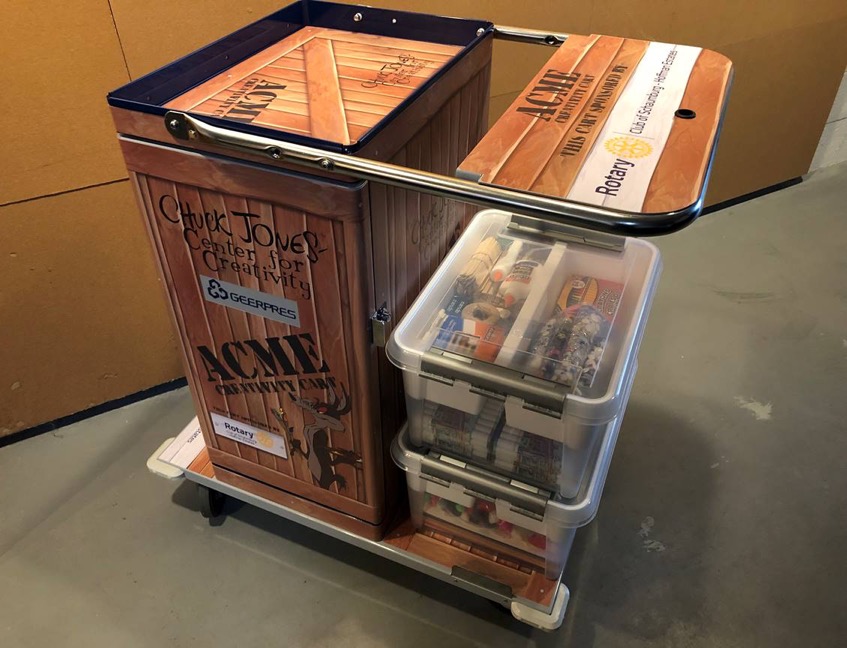 A Muskegon manufacturer unknowingly designed the "perfect" tool for a nonprofit program that's deploying in California and Chicago.
Muskegon-based Geerpres, a maker of health care and cleaning industry solutions, has a product called the Enterprise EVS Modular Cart that was designed to be configurable for various cleaning protocols in health care.
The Backyard Experience, a nonprofit in the Chicago area, recently stumbled across the product when searching for a customizable cart for a new program it is deploying in affiliation with the Chuck Jones Center for Creativity.