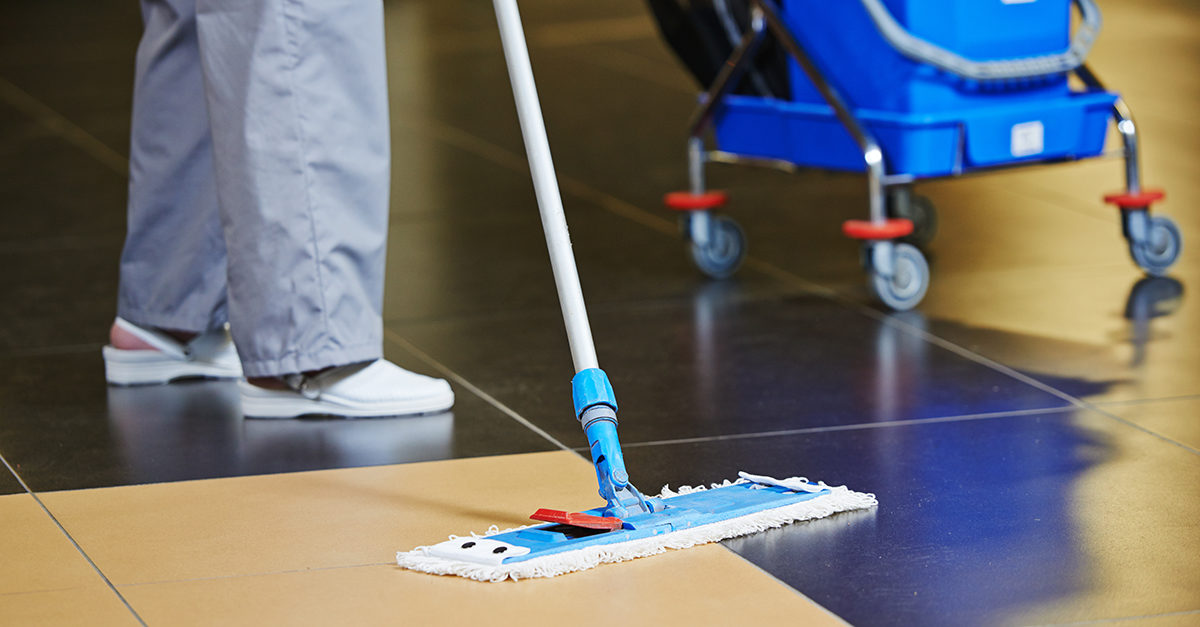 Geerpres® researchers, Jack McGurk and Dave Harry, contribute their Adventex® Single-use mop findings in the recent CMM article Single-Use Microfiber Mops Usher In Third Wave of Change in Floor Care .
---
Thomas W. Stewart sparked the first wave of change in floor cleaning when he patented the string mop in 1893. His invention allowed floor cleaners to rise from their hands and knees to a standing position.
The string mop was so successful it became the paradigm for floor care for the next 100 years. Adjunct equipment such as a rolling bucket with mop wringer, a deep sink for emptying the mop bucket, and a custodian's closet on every facility floor soon followed to assist the new moping process.
The microfiber flat mop ushered in the second wave of change a century later, at the end of the 1990s. The microfiber flat mop was easier to use, utilized 98.6% less water and chemicals, and sped up the cleaning process, as cited in the U.S. Environmental Protection Agency's paper, "Using Microfiber Mops in Hospitals: Environmental Best Practices for Health Care Facilities."